Locations
Ready to assist no matter where you are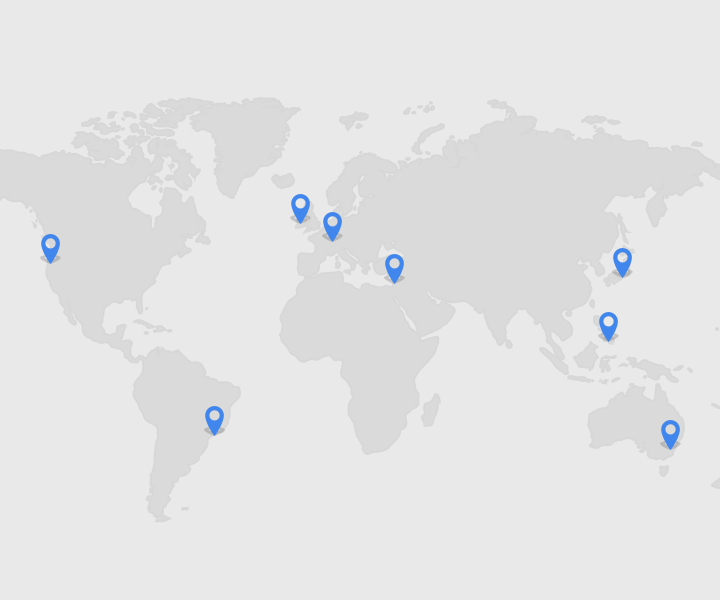 Customer Support Kudos
See what our customers have to say about us
"Jon was very nice, professional and listened. What I liked the best was he told me he would call me back when the issue was resolved and he did! Jon is a true asset to your DocuSign team!"
"Cassandra was patient, persistent, easy to understand, and helped me resolve my problem with logos very quickly."
"Oscar was very knowledge and patient when dealing with my issue. Additionally, he was professional and polite."
"Amy was very patient with me as I am brand new to DocuSign – she knew the answers to every question I had and was so nice to deal with. An outstanding representative of your company."
Customer Support Expert of the Quarter
All our people are great, but each quarter we like to highlight one person that has done a fabulous job!
Gabriel
Gabriel performs his work as an art. He loves to help people and he does everything to make the problem a solution. His greatest quality is his dedication, because no matter the size of difficulty, he will do anything to overcome it. 
Gabriel can support customers in English, Spanish and Portuguese (his native language). He is highly productive and focused on customer success and satisfaction. We are very grateful to have Gabriel as a member of the DocuSign support team!
Here is what some of our customers have to say about Gabriel.
"The service was accurate, effective and fast. If you have a problem, contact Gabriel!"
"Gabriel was very attentive and guided me step by step with great efficiency, education and kindness. The system failed few times but he never gave up or encouraged me to give up. Only with this perseverance of both we were able to conclude the signature of the document. I am very grateful."
"Hello Gabriel. Thank you for your assistance. At this time, the case was solved without inquiries; so, I will answer the survey with the highest punctuation due to your excellent diligence. Thanks a lot for your help!"
Here is some additional information from Gabriel himself.
I've been working on DocuSign for almost a year and it has been great! The work is challenging, and every achievement is very rewarding. It is very nice to be in touch with the people that use the platform daily and to assist them.
What aspect of your role do you enjoy the most?
- I like that I can be in direct contact with people and help them to do their work easier using DocuSign.
What is your favorite quote? 
- "Nada como um dia após o outro dia" Racionais Mc's 
(English translation: "There is nothing like a day after another day" Racionais Mc's)
If you were stuck on an island what three things would you bring? 
- A helicopter, a gallon of helicopter fuel and a manual on how to fly a helicopter.  
Currency