This Community Discussion No Longer Exists
All
If you are viewing this thread, then you are trying to access an Old Community Discussion that has been Retired. 
You can find answers by:


SEARCHING THE DOCUSIGN SUPPORT CENTER
Our 
New Community
 is integrated with the DocuSign Support Center
 to surface all Articles, Guides, Videos and Discussions in a unified experience. 
Chances are we have content that covers your question. Try Searching First :)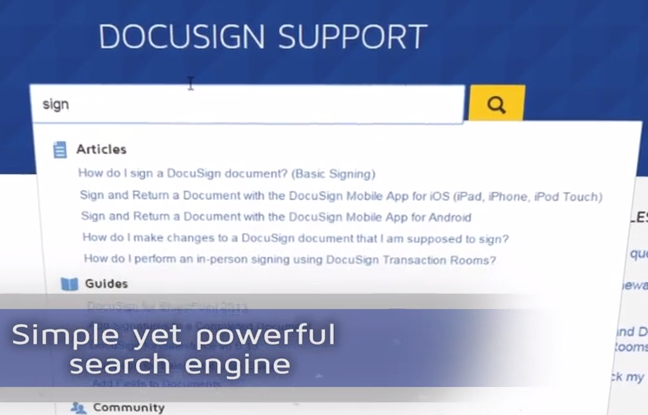 STARTING A NEW COMMUNITY DISCUSSION
 
If you are unable to find any related help content, you can always ask other DS users on our New Community. 

1.  You can post a question on the Community Forum. 
 


2. Select the Ask a Question button in the upper left (requires Login).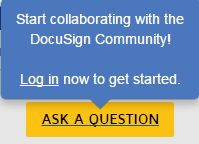 3. On the Post Screen, add details to your post by completing the fields.  Provide as much relevant information as possible. Help the Community Help You by following the "How to Get your Questions Answered" Tips.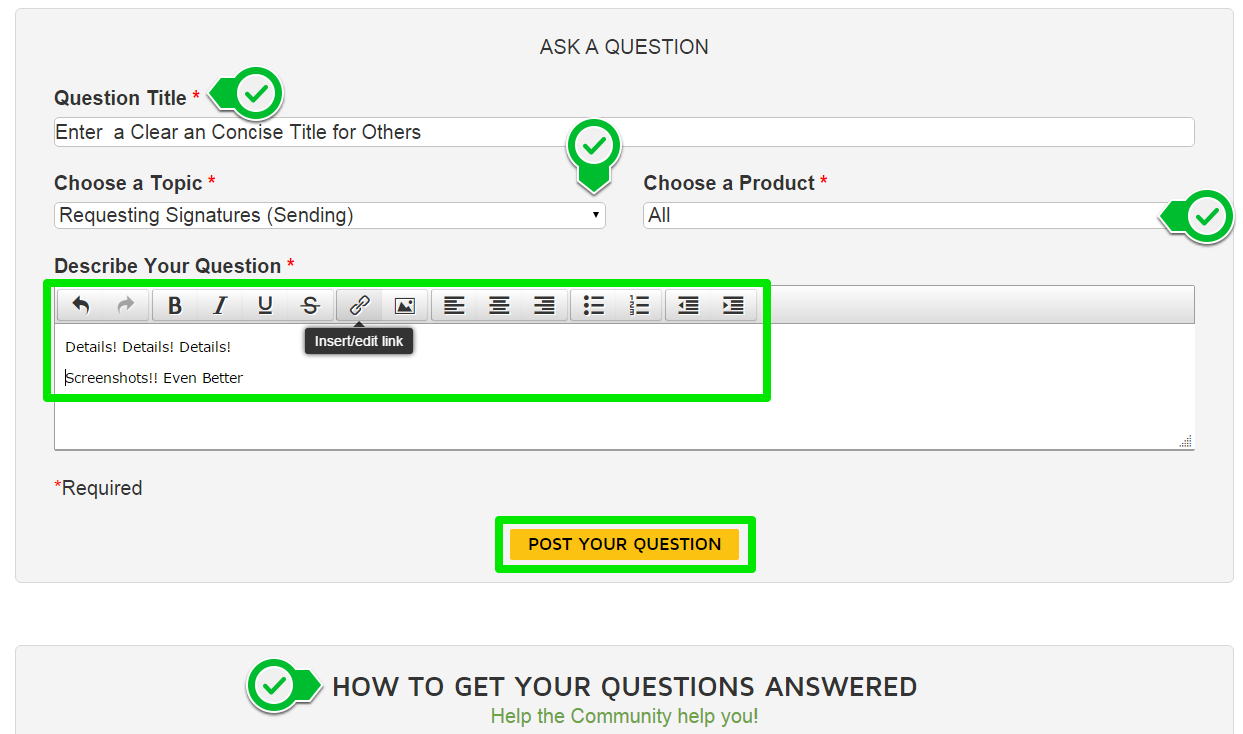 4. When finished, click "Post Your Question" to submit.
API and Code related questions belong on our Developer Community at Stackoverflow.com with the #DocuSignAPI tag. Please also view our rich Dev Resources.


Happy DocuSigning, 
Marc